EC-Council Associate Certifications
Cybersecurity skills are in high demand. Get started with EC-Council Associate certifications.
Prepare your students for a job market with little to zero unemployment.
According to Bureau of Labor Statistics, the demand for talent continues to outstrip supply. Information security analysts' employment is projected to grow 28 percent from 2016 to 2026, much faster than the average for all occupations. Demand for jobs in cybersecurity is expected to be very high, as these analysts will be needed to create innovative solutions to prevent hackers from stealing critical information or accessing unsecure networks.
Ensure that your school is offering globally-recognized cybersecurity certification to your students. As you know, certification can increase a student's confidence, build their resume, and validate their knowledge and skills to prepare them for college or a career path in cybersecurity.
EC-Council Associate cybersecurity certifications and curriculum
EC-Council, or the International Council of E-Commerce Consultants, is the world's largest cyber security technical certification body. EC-Council has certified over 200,000 information security professionals globally that have influenced the cyber security mindset of countless organizations worldwide.
Certiport has partnered with EC-Council to offer two cybersecurity certifications covering a "Red Team", offensive, and "Blue Team", defensive, approaches. Ethical Hacking Associate (E|HA) and Cyber Forensics Associate (C|FA) will allow students to get started in the exciting, yet critical, world of cybersecurity. These certifications validate entry-level knowledge in these areas and prepare individuals for advance, professional EC-Council certifications to continue learning the latest practices when preventing and addressing cybersecurity.
In addition to the new EC-Council Associate certifications, Certiport offers the official EC-Council curriculum that aligns to the exams and practice tests to easily incorporate EC-Council certifications into CTE cybersecurity and information security courses.
Benefit of EC-Council Associate certifications
Result-driven way to ensure your curriculum aligns with industry and global standards.
Prepare your students for college or a career in cybersecurity by validating their knowledge.
Position your students as credible job candidate to employers with an industry-recognized credential.
Resources to learn, practice, certify and share.
Through Certiport's full pathway solution you can prepare your students for a cybersecurity certification with tailored learning materials and curriculum, practice tests, and EC-Council endorsed certification exams. Adding these materials into your curriculum is easy and seamless.
Learning materials for EC-Council Associate certifications
Pathway to certification success
Preparing your students for certification is a big responsibility, so let Certiport make your job easier and more effective with acclaimed course materials and practice tests.
EC-Council Associate Official Curriculum
In preparation for the Ethical Hacking Associate and Cyber Forensics Associate exams, EC-Council has created official curriculum aligned to the EC-Council Associate certifications. The curriculum includes EC-Council e-courseware and access to EC-Council's iLabs environment.
The EC-Council curriculum includes practice exercises and example exam questions for you and your students to review. These materials are meant to help familiarize yourself or your students with the areas of the exam.
The iLabs environment is a state of the art virtual lab platform that gives the students a secure and safe environment to practice and learn the skills of ethical hacking and cyber forensics.
Certiport has additional resources for your classroom and self-paced test preparation including software, courseware, and practice tests, please contact Certiport Sales for pricing options.
Watch this brief video to see how learning products can work for you.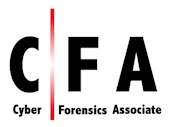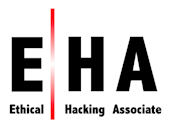 Practice tests for EC-Council Associate Certification exams
GMetrix practice tests
Performance based assessment and test preparation tools to help individuals achieve IT certification credentials. Many of your students will be anxious to assess their knowledge of applications prior to taking the certification exams. Additionally, we recognize the need for educators to properly assess an individual's knowledge. To this end, Certiport has partnered with GMetrix to deliver industry-leading practice tests. These tests, with included reporting and insight features, ensure your students are adequately prepared to their certification exam.
Why GMetrix practice tests?
Accurately replicate a "live application" testing environment
Enhance learning through self-paced practice questions
Build familiarity with the testing environment
Increase confidence towards certification exams
Better prepare students to pass certification exams
GMetrix practice tests are customizable
GMetrix practice tests are customizable, allowing you to create a highly-effective environment conducive to student-centered learning. GMetrix practice tests offer two different modes:
Testing mode:
- Students experience what the certification exams will be like
- Timed practice tests present scenarios to perform just like the actual certification exam
Training mode:
- Students work at their own pace as they receive feedback and step-by-step instructions for each question
Practice test options:
GMetrix practice tests are currently available for all Autodesk Certified User certification exams. Contact your Certiport representative for more information.
To purchase ACP GMetrix practice tests, please contact Certiport Sales for discounted pricing options.
Legitimize your hacking skills and validate your forensics skills
Announcement: EC-Council Associate Certification exams available October 2018.
EC-Council is a globally recognized for their certification programs and have received endorsements from various government agencies. The Ethical Hacking Associate and Cyber Forensics Associate certifications are an industry-recognized credentials that effectively validates one's skills in offensive and defensive cybersecurity practices and techniques.
Be prepared
It is recommended that one have at least 150 hours of hands-on experience before taking either the EHA or CFA exams.
Ethical Hacking Associate Certification
The Ethical Hacking Associate (E|HA) certification demonstrates an individual's knowledge in information security and network security, including the tools and methodologies of a malicious hacker, but in a lawful and legitimate manner. This credential certifies individuals at an entry-level of network security discipline of ethical hacking from a vendor-neutral perspective. The purpose of the Ethical Hacking Associate credential is to establish and govern minimum standards for credentialing entry-level information security specialists in ethical hacking measures, inform the public that credentialed individuals meet or exceed the minimum standards, and reinforce ethical hacking as a unique and self-regulating profession.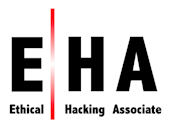 Cyber Forensics Associate Certification
The Cyber Forensics Associate(C|FA) certification demonstrates an individual's knowledge on how to detect hacking attacks and properly extract evidences to report the crime and conduct audits to prevent future attacks. Individuals who learn the principles of digital forensics can become invaluable members of incident handling and incident response teams.
The purpose of the Cyber Forensics Associate credential is to validate the candidate's skills to identify an intruder's footprints and to properly gather the necessary evidence to prosecute in the court of law.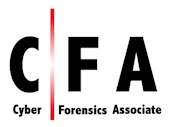 Benefits of earning an EC-Council Certifications
Advancement towards a career field with ultimate growth potential and learning opportunities.
Validate knowledge and problem-solving skills for a career in cyber forensics.
Legitimize their hacking skills and knowledge to help defend organizations' networks.
Position them as credible job candidate to employers.

Certification leads to success
Certiport and EC-Council believe that everyone with a certification has a story to share that can motivate, inspire and encourage others to succeed. Learn more about the value of certification in the field of cybersecurity from these professionals.
I have done my CEH training in the year of 2003 and that was the time I have entered Security field and after doing CEH training, it gives lot of value / growth for my Information security career. I would recommend CEH to anyone specializing in information security domain and the course will give you fundamental knowledge about hacking, threats and the measures to defend your organization. I am sure CEH certification would provide great value to cyber security professionals.

– Sushanth Sadanand K., Executive Program Head, Global BFSI Regulatory Compliance & CISO Cyber Security Strategist, GTS
EC-Council is one of the potential certification for any security professional. The study materials are highly informative and up-to-date. I recommend this certificate to all security professionals who love to learn cutting edge technology in security and are passionate about hacking.

– Imran Liaquat, Assistant Manager Cyber Security, EY Ford Rhodes