Adobe Certified Associate (ACA)
Because creativity can change the world
Adobe Certified Associate (ACA) certification is the perfect place to recognize and inspire creativity in your students. It allows students to approach tasks and projects in new ways, working out solutions they couldn't have seen before; and helping you as a teacher become involved with your student's creative process on a new level.
ACA certification offers your students a foundation for success by validating their digital skills, and offering you the ability to assess your student's progress, engagement, and involvement.
Value of ACA certification
Edelman Intelligence recently conducted in-depth research on the impact ACA certification can have on the success of an aspiring creative professional.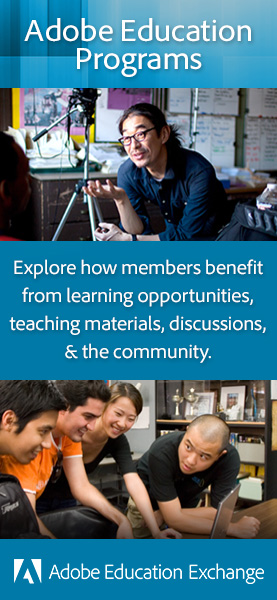 Key benefits
Measure success by incorporating exams into current courses
Prove students hands-on knowledge through authentic assessment of application experience
Meet the popular demand to validate skills in the Adobe applications
Take advantage of today's industry standard digital software and official Adobe certification
Enhance your courses with free curriculum from Adobe Education, which maps to the exam objectives
Resources to learn, practice, certify, and share
Through Certiport's full pathway solution you can prepare your students for ACA certification with tailored learning materials, practice tests, and Adobe endorsed certification exams. Adding these materials into your curriculum is easy and seamless.
Learning materials for ACA certification
Pathway to certification
Preparing your students for certification is a big responsibility, so let Certiport make your job easier and more effective with ACCLAIMED course materials and practice tests.
Watch this brief video to see how learning products can work for you.
Adobe study packets
In preparation for the Adobe Certified Associate certification exams, Certiport and Adobe have put together a set of practice materials* and example exam items for you to review. These study materials were developed to help students and educators familiarize themselves with the key areas of the certification exam.
What you'll find in this packet are:
Topic areas and objectives for the exam
Practice materials with image assets
Practice exam item
Practice tests for ACA certification
GMetrix practice tests
Performance based assessment and test preparation tools to help individuals achieve IT certification credentials. Many of your students will be anxious to assess their knowledge of applications prior to taking the certification exams. Additionally, we recognize the need for educators to properly assess an individual's knowledge. To this end, Certiport has partnered with GMetrix to deliver industry-leading practice tests. These tests, with included reporting and insight features, ensure your students are adequately prepared to their certification exam.
Why GMetrix practice tests?
Accurately replicate a "live application" testing environment
Enhance learning through self-paced practice questions
Build familiarity with the testing environment
Increase confidence towards certification exams
Better prepare students to pass certification exams
GMetrix practice tests are customizable
GMetrix practice tests are customizable, allowing you to create a highly-effective environment conducive to student-centered learning. GMetrix practice tests offer two different modes:
Testing mode:
- Students experience what the certification exams will be like
- Timed practice tests present scenarios to perform just like the actual certification exam
Training mode:
- Students work at their own pace as they receive feedback and step-by-step instructions for each question
Practice tests available for:
Adobe Animate CC
Adobe Dreamweaver CC, CS6
Adobe Flash CC, CS6
Adobe InDesign CC, CS6
Adobe Illustrator CC, CS6
Adobe Photoshop CC, CS6
Adobe Premiere Pro CC, CS6
Because creativity can change the world
ACA certification is an industry-recognized credential that effectively validates one's skills in Adobe digital-media software. Get certified in the following:
Note: All exam languages can be viewed on the exam releases page.
Prove that you have the skills to work with multiple Adobe software applications. Earn three Adobe Verified Association certifications and you will receive an ACA Specialist certificate for Web or Visual Design. Learn more here.
Adobe Certified Associate in multiplatform animation using Adobe Animate CC
With the evolution from Flash Professional to Animate CC, the Adobe Certified Associate certification is also changing. The Adobe Animate CC exam incorporates the updates and enhancements found in the new software. The Animate CC exam validates an individual's skills using the premier animation tool. The ACA Animate CC exam proves a student has the skills necessary to create dynamic and engaging content required for a career in animation and design.
ACA Animate CC certification is available for Creative Cloud (CC) version of Adobe software.
Adobe Animate: Exam objectives | Exam languages and versions
Web authoring using Adobe Dreamweaver
Adobe Dreamweaver software is the industry standard for creating and editing compelling HTML rich media websites and mobile apps. Through the use of Fluid Grid Layout, designers construct complex web designs with adaptive layouts for a whole new level of cross-platform compatibility.
Adobe Dreamweaver: Exam objectives | Exam languages and versions
Interactive media using Adobe Flash Professional
Adobe Flash Professional is a powerful authoring environment for creating animation and multimedia content. Users design immersive interactive experiences that present consistently across desktops and multiple devices, including tablets, smartphones, and televisions.
Adobe Flash: Exam objectives | Exam languages and versions
Graphic design & illustration using Adobe Illustrator
Adobe Illustrator software is the industry's premier vector-drawing environment for creating scalable graphics. Digital media gurus bring their unique vision to life with shapes, color, effects, and typography by using a host of powerful functions to make fast work of their most complex designs.
Adobe Illustrator: Exam objectives | Exam languages and versions
Print & digital media publication using Adobe InDesign
Adobe InDesign is a powerful tool that sets the industry's new standard for print and digital page layout. Offering pixel-perfect control over design and typography, users can create elegant and engaging page layouts for print or digital media. And with so many powerful new features, certified students verify more advanced skill using InDesign than their non-certified peers.
Adobe InDesign: Exam objectives | Exam languages and versions
Visual design using Photoshop
Adobe Photoshop is the industry-standard image editing software, used worldwide by professional photographers, amateur photographers, and designers who want to perfect their digital images by going beyond what is captured by the camera.
Adobe Photoshop: Exam objectives | Exam languages and versions
Digital video using Adobe Premiere Pro
With the rapid advancement of video and multi-media technology, Adobe Premiere Pro helps produce and edit productions more fluidly than ever before. And users don't need a box-office budget to back their next great feature film—just the skills.
Adobe Premiere Pro: Exam objectives | Exam languages and versions

ACA digital badges
When you earn one of the ACA certifications listed here you will be notified about the availability of a corresponding ACA digital badge. Use your ACA digital badges to tell potential employers, academic institutions, colleagues and peers about your ACA credentials.
Digital badges provide an easy way for ACA-certified individuals to present their credentials to the world, especially through social media. There are currently several ACA digital badges available. Find out more about ACA digital badges on Acclaim.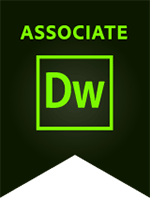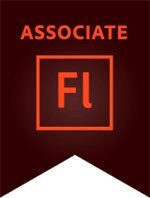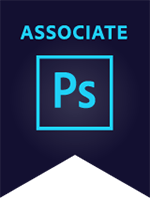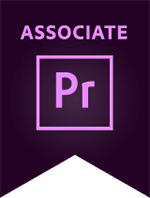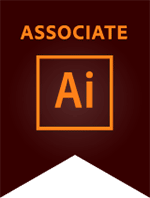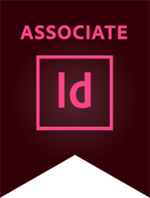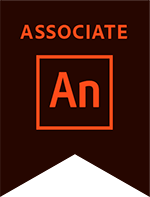 Flash your badge
Acclaim is the digital badging platform used by Certiport. It helps students move forward professionally by quickly establishing credibility for opportunities in higher education and the job market. Each badge contains verifiable data that tells employers and admission committees what you did, who says you did it, and why it matters. What does this mean for you? Watch the video to find out.
More information
Visit Acclaim to find out more information...
Have not received your badge?
Click here to contact the Customer Service team.
Or contact Sales: support@tec.org.pk